1) Mr Suresh Wadkar
Legend Bollywood Singer
2) Ms Sadhana Sargam
Legend Bollywood Singer
………………………………………………………………………………………………………………………………………………………………………
1) Mr Suresh Wadkar
Legend Bollywood Singer
Proud moment & privilege for Medifit Films to have association with Legend Singer of Bollywood
Mr SURESH WADKAR
who is singing from more than 4 decades in Bollywood industry.
Sincere gratification from bottom of heart to Mr Suresh Wadkar for his precious singing for Medifit Films.
PLAY BACK SINGER:
FULL NAME: Suresh Ishwar Wadkar
DOB – August 07,  1955.
Suresh Ishwar Wadkar is an Indian playback singer. He performs in both Hindi and Marathi films. He has sung songs in some Bhojpuri films, Odia albums and bhajans and in Konkani films.
MUSIC GURU (Music Teacher):
In 1968, when Suresh Wadkar was 13, Jialal Vasant encouraged him to work towards the "Prabhakar" certificate offered by the Prayag Sangit Samiti, because it was equivalent to a B.Ed. and qualifies the awardee to teach professionally. Wadkar successfully completed his "Prabhakar" and joined Arya Vidya Mandir in Mumbai as a music teacher.
MUSIC SCHOOL:
He has a music school in Mumbai, India (www.ajivasan.com) and New Jersey/New York City (www.sureshwadkarmusic.com) where methodical training is given to students. He has also started an online music school, called SWAMA (Suresh Wadkar Ajivasan Music Academy), under Ace Open University.
FILM INDUSTRY ENTRY:
Though groomed for Indian classical music, he entered the Sur-Singar competition in 1976. Wadkar won the competition which was judged by composers from the Indian film industry including Jaidev. Jaidev later offered him the song "Seene Mein Jalan" in the film Gaman (released in 1978). He also performed in the film Paheli (released 1977).
WITH LATA MANGESHKAR:
At the time, Lata Mangeshkar was so impressed with his voice that she strongly recommended him to film personalities including Laxmikant-Pyarelal, Khayyam and Kalyanji-Anandji. Laxmikant-Pyarelal, impressed with his voice, soon recorded a duet with Lata "ChalChameliBagh Mein" for Krodhi (released in 1981). Soon after, he was given the opportunity to perform for songs in Hum Paanch, PyaasaSawan ("Megha re Megha Re") and above all, his turning point in films – Raj Kapoor's  PremRog (released in 1982). After that Wadkar sang many songs under the R.K. Banner and he often gave his voice for Rishi Kapoor for Heena, Premgranth, and Rajeev Kapoor for Ram teri Ganga Maili he used to sing specially for Rishi Kapoor in numerous films: Bol Radha Bol, Vijay and others.
DEVOTIONAL SONGS:
He has sung numerous devotional songs in various Indian languages.
MARATHI FILM INDUSTRY:
Suresh Wadkar has worked with some of the top class Marathi music directors like Pt.HridaynathMangeshkar, SudhirPhadke, Shrinivas Khale, ShridharPhadke, Vasant Desai, Ashok Patki, Anil-Arun etc. Some of his notable marathi songs are:
Dayaghana with Pt.Hridaynath Mangeshkar
Kaaldehasialakhau with Shrinivas Khale
Tula pahile mi with Shridhar Phadke
Omkar Swaroopa
Pahile Na Mi Tulahjh
He performs in both Hindi and Marathi films. He has sung songs in some Bhojpuri Films.
PRECIOUS STUDENT:
Acharya Jialal Vasant, announced during his felicitation function organized by his students on May 1985. He said, "We continuously talk about the benefits one enjoys when one is blessed with a good Guru. But let me tell you, that every Guru looks for at least one student, who can take his torch forward. I have been, I must say, very fortunate to get 'the' student.
I have always looked for in Suresh. I am fully confident that he will leave no stone unturned to accomplish what I desire the most – to attain excellence both as a singer & a teacher. I feel that my mission is fulfilled."
AWARDS & RECOGNITION:
Madan Mohan Best Male Singer Award 1976 at the Sur-Singar Competition
Lata Mangeshkar Puraskar 2004 instituted by Madhya Pradesh government.
Maharashtra Pride Award 2007 which is given by the government of Maharashtra.
National Film Award for Best Male Playback Singer 2011 for the song "Hey Bhaskara Kshitijavari Ya" from the Marathi film "Mee Sindhutai Sapkal".
………………………………………………………………………………………………………………………………………………………………………
2) Ms Sadhana Sargam
Legend Bollywood Singer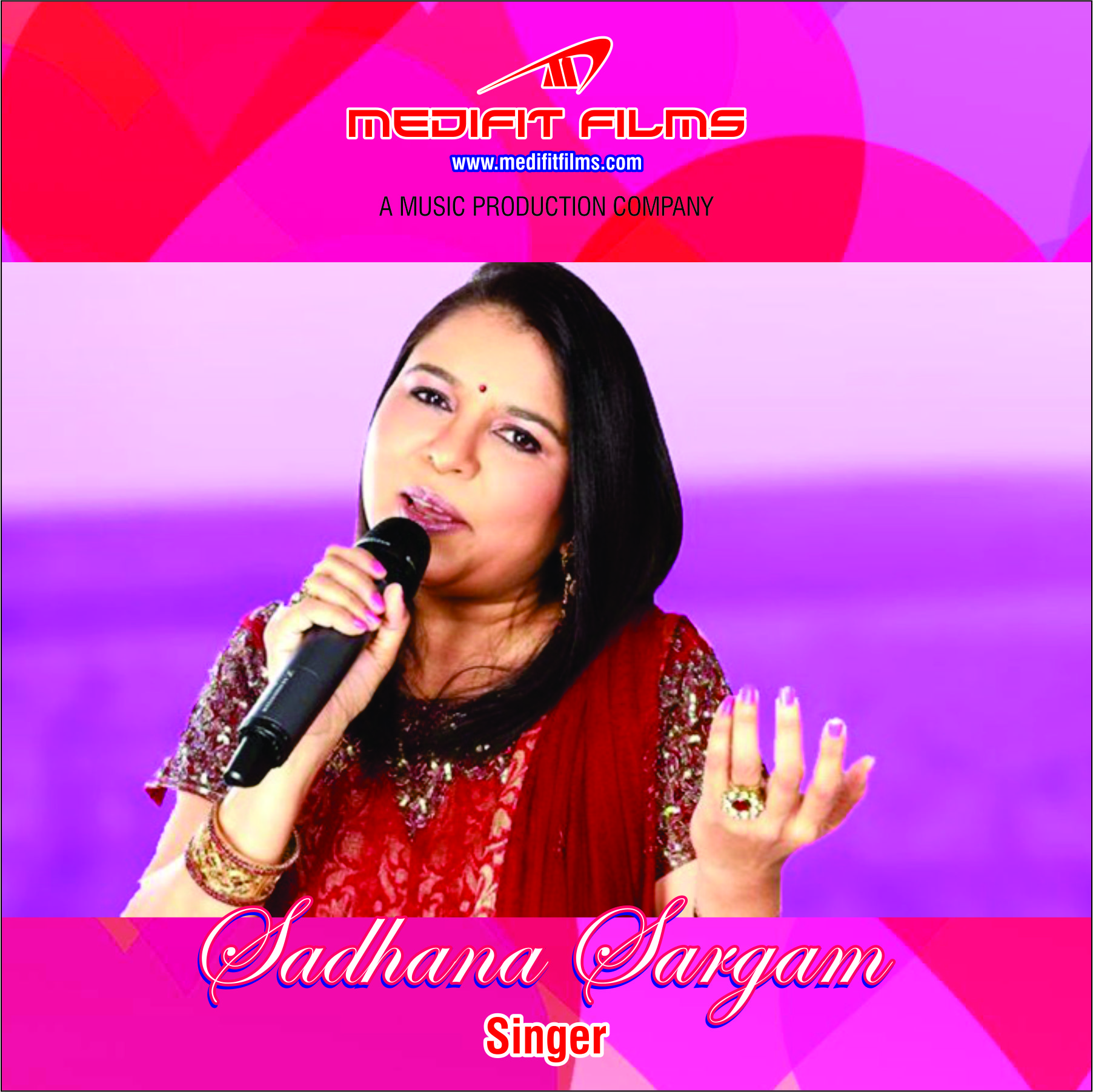 Proud moment & privilege for Medifit Films to have association with Legend Singer of Bollywood
Ms SADHANA SARGAM who is singing in Bollywood industry from more than 3 decades in 35 Indian languages.
Sincere gratification from bottom of heart to Ms SADHANA SARGAM for her precious singing for Medifit Films.
DOB:  March 7, 1969
Sadhana Sargam (born Sadhana Ghanekar) is a topmost leading greatest playback singer of Indian cinema with a career spanning three decades.  She is currently singing in 35 Indian regional languages.
Sadhana has sung in many Indian languages – Hindi, Marathi, Tamil, Telugu, Kannada and Malayalam for films, television serials, devotionals and pop music albums. She is well known for her 1990s Hindi songs and South Indian songs.
CLASSICAL MUSIC
Sadhana Sargam is of Maharashtrian origin. She was trained in Indian classical music by her mother, Mrs. Neelatai Ghanekar at an early age, and then by Pandit Jasraj. Her mother introduced her to a composer by the name of Anil Mohile, which later resulted in her involvement with the children's choir. In 1982, she released her first single for the film "Vidhaata".
AWARDS
She is recipient of Lata Mangeshkar Award from Madhya – Pradesh government. She has won several awards throughout her career including the Indian national award for best female playback singer in 2002 for a Tamil song "Pattu Solli" from the movie Azhagi, composed by Ilayaraja.
Three Filmfare awards,
Five Maharashtra State Film awards,
Four Gujarat State Film Awards and
One Orissa State Film Award.
………………………………………………………………………………………………………………………………………………………………………..
………………………………………………………………………………………………………………………………………………………………………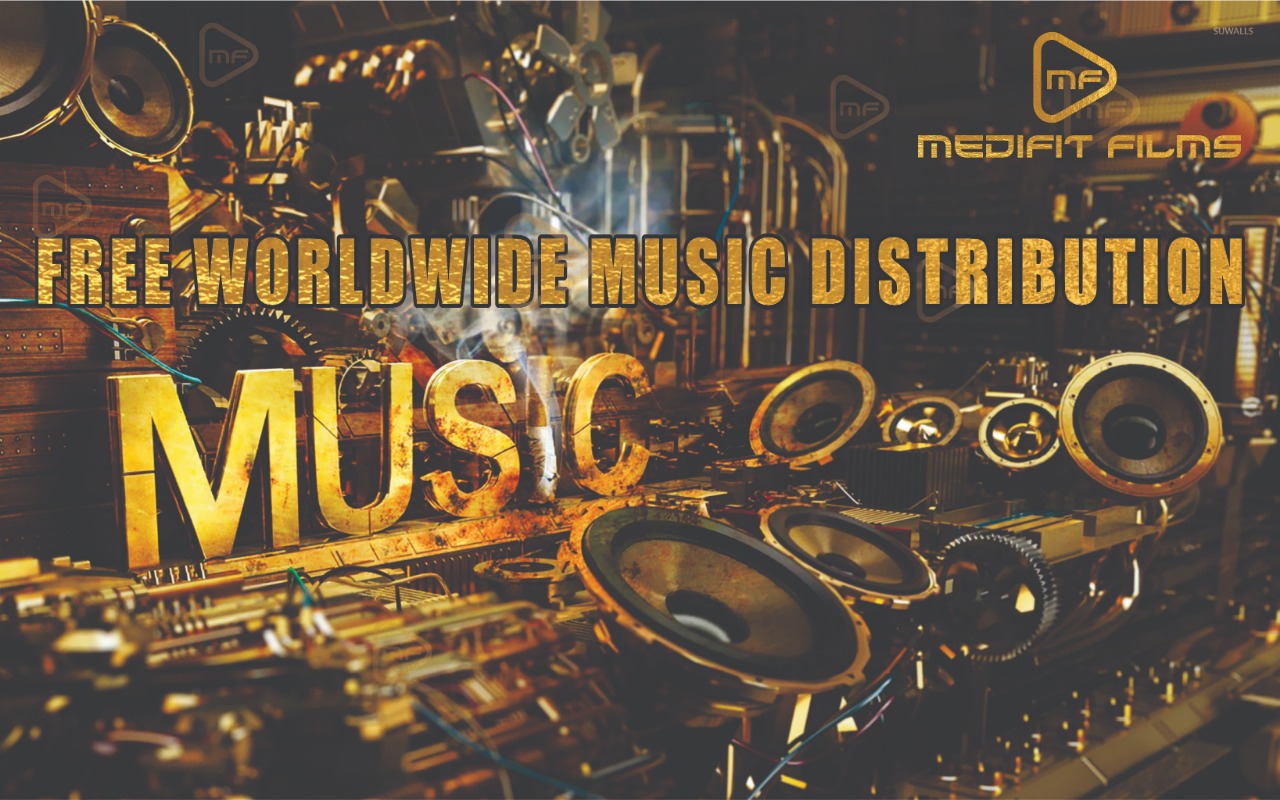 || Free Digital Distribution || Worldwide 240 Countries || Bespoke Release ||
|| Supporting Music Creators || Music Distribution Platform || All Languages ||