This section gives information of the Lyricist/Song writers & Film writers who are directly or indirectly associated with Medifit Films or worked with Medifit Films.
1) Mr Ibrahim Ashk
Senior Bollywood Lyricist
2) Mr Ramesh Kanojia
Lyricist | Story writer
………………………………………………………………………………………………………………………………………………………………………
1) Mr Ibrahim Ashk
Bollywood Lyricist | Film writer | Urdu Poet
Senior Bollywood Lyricist
DOB: July 20, 1951
SINCERE GRATIFICATIONS:
To Senior Bollywood Lyricist/Song Writer Mr Ibrahim Ashk for precious association & writing songs for Medifit Films.
700 LYRICS:
Ibrahim Ashk, a well known & famous name in Bollywood, is writer of more than 700 Lyrics for commercial movies, private music albums, Gazals
BIRTH PLACE & EDUCATION:
Ibrahim Ashk (Ibrahim Khan Gauri) was born in Madhya Pradesh state of India. He is an Urdu poet, journalist, actor and film lyricist. His early education was at Badnagar, District Ujjain, Madhya Pradesh. He received his B.A. from Indore University in 1973 and his M.A. in Hindi Literature in 1974 from Indore University.
BOOKS WRITING:
Some of his books published are Ilham, Aagahi, Karbala, Almas, MehfoozMujheKar lo, Allah hi Allah, Ram jiKaDukh (Afsane), Andaaz-e-byan, Muhafiz-e-Millat, TanqeediShauur etc.
BOLLYWOOD
Penned Lyrics for
Kaho Naa Pyar Hai (Broke 50 years old record),
Koi Mil Gaya,
Janasheen,
Eitbaar,
 Aap Mujhe  Achche  Lagne  Lage,
Koi Mere Dil Se Pooche,
Badmaash
Bombay to Bangkok
Dhund and several others.
Acted as Ghalib in a serial penned by him. His songs of Hindi movies are the factor that differentiates them from Hollywood movies.
Awards and Accolades:-
U.P. Urdu Academy Award – 1991
All India Benzer Award – 1992
Maharashtra Hindi PatrakarSangh Award – 2000 (for Best Lyrics)
Tata Group of Magazine AV Max Award – 2000 (for Best Lyrics of the year 2000)
Ujjain's SahityaSevaSamman – 2001 (Presented by Shri Shiv Mangal Singh Suman,
Ex-Vice Chancellor of Vikram University, Ujjain)
Ghalib Award – 2003 (of the Journal `Intesaab' Sirong, M.P.)
KalidasSamman – 2003 (of M.P. SadbhawanaManch)
KabirSamman – 2003 (of Gunjan Kala Sadan, Jabalpur, M.P.)
Majrooh Award – 2004 (of Majrooh Academy, Mumbai)
Hindi-Urdu SahityaAcademy Award – 2004 (Lucknow, U.P.)
Star Dust Award for Best Lyrics – 2004 (Presented by World Fame Artist Shri M.F.Hussain)
……………………………………………………………………………………………………………………………………………………………………….
2) Mr Ramesh Kanojia
Lyricist | Story writer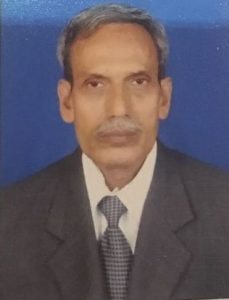 DOB: July 16, 1954
Screen Writers Association Registration: 6713
Writing Lyrics since 1998. Situated in Mumbai.
Writing lyrics for following genres:
Romantic, Sad romantic, Devotional, Patriotic, Inspirational etc songs.
………………………………………………………………………………………………………………………………………………………………………